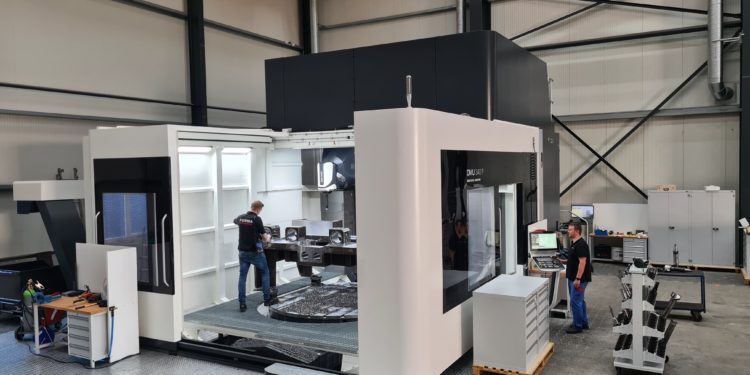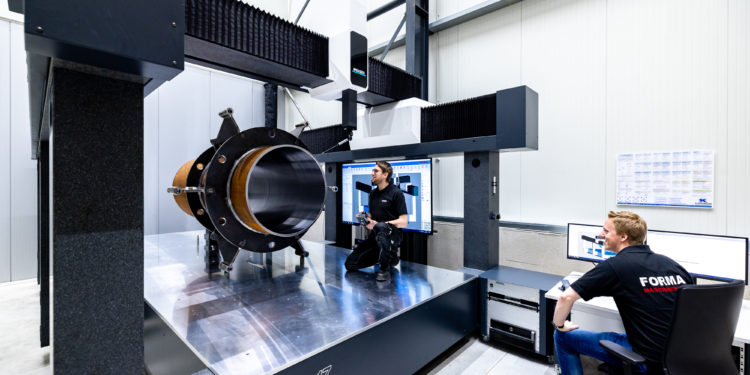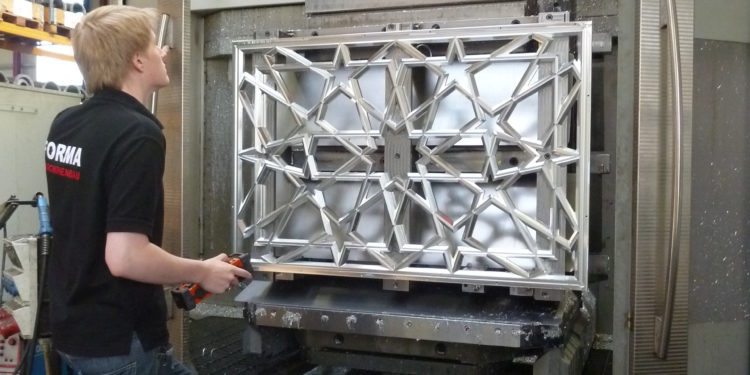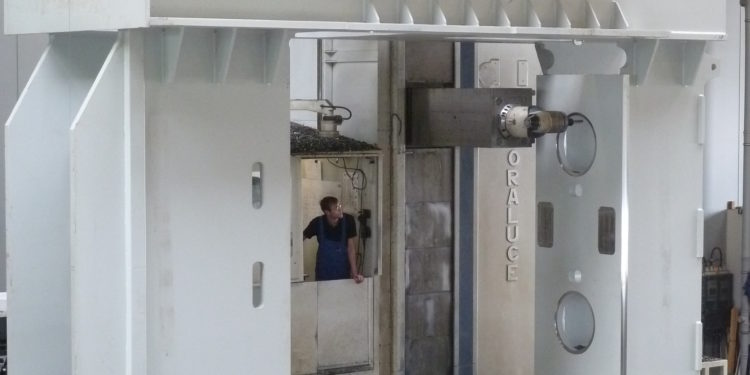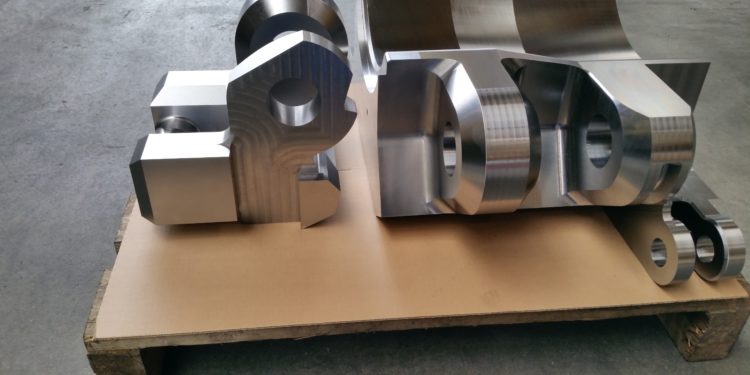 Our services and possibilities

We manufacture individual and series parts for mechanical engineering, as pure subcontracting or as complete parts. In three production areas, large parts up to a piece weight of 160 tons can be machined on 7 traveling column milling machines. The largest traveling column milling machine has a machining length of 24 m. At FORMA MASCHINENBAU Zerspanungstechnologie, milling and drilling is also carried out on the most modern 5-axis machining centers with pallet changers for components with dimensions up to 3.400 mm. Through the QA department, we can check and log work including a measurement report, as well as offer pure contract measurements.
Complete welded constructions up to S355 are made by our welders after the work preparation. Material procurement of any pre-material or welded components made from special materials is carried out with partner companies and sub-suppliers. From the 3D model data provided, components are prepared using CAD / CAM software under Solid Works for the development of complex 5-axis contours. A look at the machinery shows you our technical possibilities. No less important than X-Y-Z dimensions are the people behind the machines. Some employees have a wealth of experience of over 30 years. Just as important are the young skilled workers who are continually added through their own training. 
Traveling column milling machines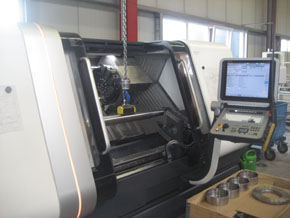 Max. Swing Ø over bed 700 mm
Max. Swing Ø over slide 600 mm
Max. Turning length 1250 mm
Driven tools
Tailstock, steady rest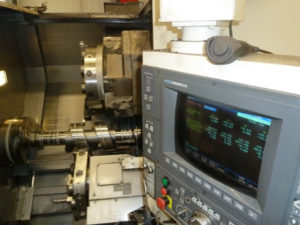 Max. Swing Ø over bed 600 mm
Max. Swing Ø over slide 500 mm
Max. Turning length 1300 mm
Upper and lower turret
Driven tools
Tailstock, steady rest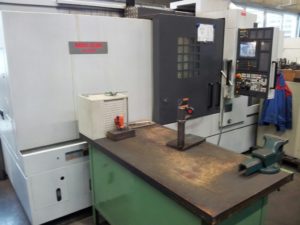 Max. Swing Ø over bed 679 mm
Max. Swing Ø over slide 550 mm
Max. Turning length 1298 mm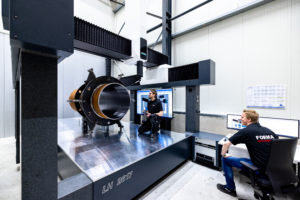 X 2.600 mm
Y 4.500 mm
Z 1.750 mm
Accuracy 3.9 µm + L / 300 (L in mm)
Load capacity 8 tons workpiece weight (active damping)
Renishaw PH10Mplus probe
Renishaw SP25 probe
Installation site: Air-conditioned measuring room with high-bay warehouse for storing the workpieces. 16 ton crane system integrated.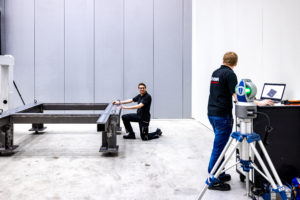 Vantage type
Measuring range 60,000 mm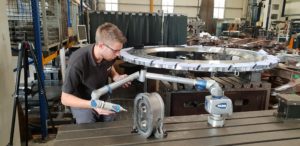 Edge type
Measuring range 2,700 mm
Benningsweg 27
46325 Borken-Weseke
MO-DO 07:00 – 16:00 Uhr
FR 07:00 – 15:00 Uhr 
SA + SO closed