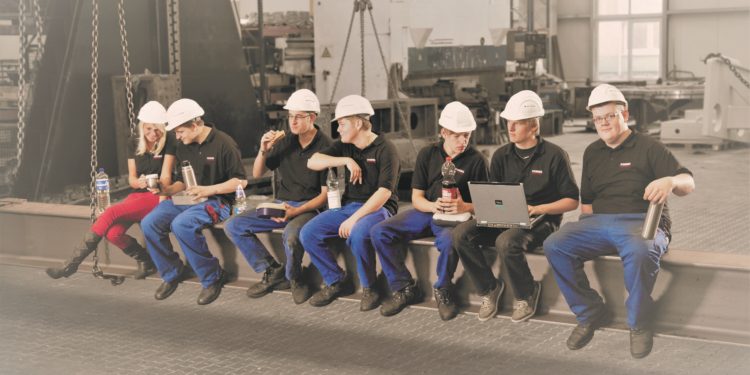 Internship
We offer the following internships: 
Day internship (1-3 days)

 

School internship (1-2 weeks)

 

Voluntary internship (1-2 weeks)

 

Girls' Day

 

We currently do not offer study internships

 
Do you have an alternative idea of ​​your internship? Please do not hesitate to contact us.

Education 
Young, committed employees are a prerequisite for a strong future. Therefore, training is of fundamental importance to us. Almost all of our trainees were given permanent contracts. 
We educate: 
Good to know: 
Our trainees in the commercial sector can expect a state-of-the-art machine park that is unique in the region

In our training workshop you can optimally prepare for upcoming exams

We live the Duz culture. Whether boss, master or intern, we say "you"

Our men's and women's changing rooms offer shower facilities
Curious? Then just get in touch with us for a casual introductory talk. We would be happy to take the opportunity to show you around our company.
Job offers
We offer the following positions: 
Precision mechanic (m/f/d) specializing in mechanical engineering

CNC milling cutter (m/f/d)

Initiative application

 
Contact person for personnel
Internships, training or permanent employment 
Benningsweg 27
46325 Borken-Weseke
MO-DO 07:00 – 16:00 Uhr
FR 07:00 – 15:00 Uhr 
SA + SO closed